The Next Step Forward in Guided Reading
March 19, 2018
8:30 – 3:30
Does your guided reading instruction need a refresher? K-8 teachers are invited to dig deeper into guided reading and take the next step forward to pinpoint instruction that supports every reader in your classroom.
This workshop will include:
Guided reading essentials
Assess-Decide-Guide framework
Tips for moving all stages of reading forward
The top 12 comprehension strategies
Writing connections
Support all students, including dual-language learners and struggling readers!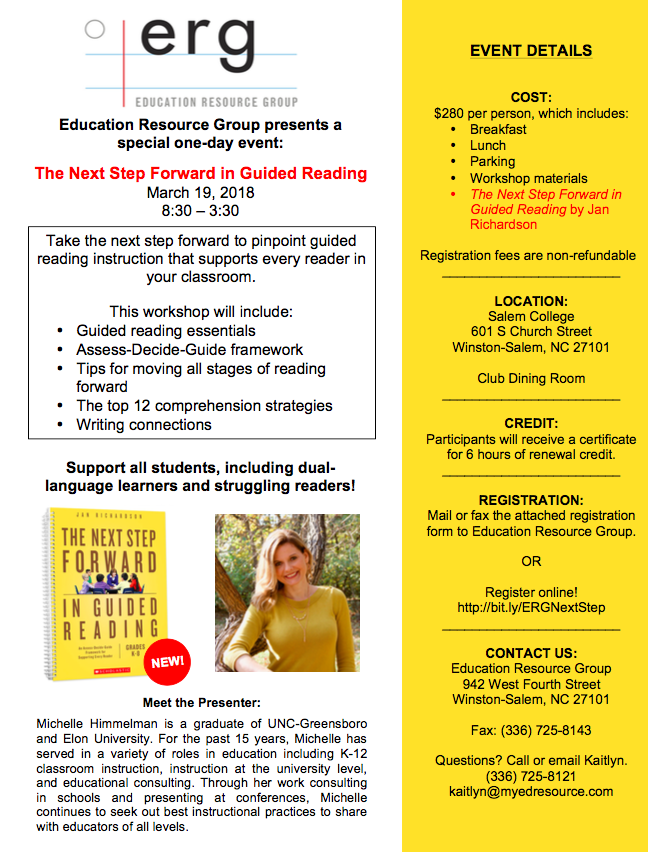 Click here to view the flyer and registration form!
To register online, please visit http://bit.ly/ERGNextStep